Workplace Sexual Harassment Project
 It isn't easy to talk about sexual harassment. We can help shift the conversation to equip and empower employers and employees to   prevent and address sexual harassment at work through training tailored to specific industries.
   Follow us on Facebook or Instagram
The goal of SHIFT is to address and prevent sexual harassment in Island workplaces through awareness, education and training that is tailored for employers, employees, high school students and the general public.
Workplace Sexual Harassment: A Workers Guide Video Series
Here are some video resources, developed between Community Legal Information's RISE Program and the PEI Human Rights Commission's SHIFT Project  to show what sexual harassment in the workplace can look and sound like, and what workers can do about it if they experience it or if they witness it happening to someone else.
What Can I Do About Workplace Sexual Harassment? A Guide for Workers on PEI
Bystander Intervention for Workplace Sexual Harassment: A Guide for Workers on PEI
These animated videos explain how to identify workplace sexual harassment and what options are available to address it on Prince Edward Island.
Workshops
SHIFT offers lively In-person or virtual (Zoom) training sessions for management and staff.
All workshops are tailored to your workplace, industry and specific needs of your staff. Training times can be adjusted to suit your workplace needs. It's worth noting that 60, 90, or 120 minute sessions are most often chosen to allow time for questions, processing the information and activities. Some examples of previous workshops are listed below:
For Employers
Prevention: A Manager's Toolkit An introduction to the causes, impact, and how to prevent sexual harassment in the workplace
Investigation  An introduction to setting up and executing investigation procedures
The Big Picture An interactive workshop that takes a deeper look into the causes and impacts of WSH. A chance to explore prevention options and solutions using real life scenarios
Let's Talk  An interactive workshop that explores requirements and responsibilities when it comes to policy and procedures that address workplace sexual harassment. Examples and best practices for receiving complaints, addressing potential pitfalls, investigating complaints (formal and informal processes) and considerations for restoring a safe and productive workplace after harm has happened.
For Staff
Tailor-made training based on employers procedures that include:
Rights and Responsibilities of Employees and Employers Understanding the obligations and contributions each have to ensuring safe workplaces
Workplace Safety: Defining workplace sexual harassment and how to create a respectful and safe workplace culture
Bystander Intervention: Interrupting Harm; Planning ahead for options if you witness workplace sexual harassment
M.A.P: Management Alert Program designed to deal quickly and efficiently with harassing customers and keep staff safe.
This project is funded by the Department of Justice Canada and is currently able to offer training and resources at no cost to participants.
Email Sarah Denman-Wood, SHIFT Project Manager, or call her at 902-368-4180 for more information or to book a session.
Resources will be updated as they become available. Bookmark this page to check back and see what is new.
Resources for Employers and Organizations
Resources to help create your Policy and Procedures:
On-line Training
Virtual classroom training videos, including creating Safer Spaces.
Resources for Targets of Sexual Harassment or Sexual Violence and their supporters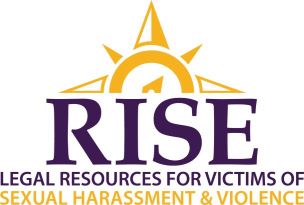 Free legal resources and support to people who have experienced sexual violence and workplace sexual harassment.
PEI Rape and Sexual Assault Centre: Information, support and therapy for survivors of recent and historic sexual assault and childhood sexual abuse. They also manage Men Matter, a group program for adult male survivors of sexual abuse.
UPEI Sexual Violence Prevention and Response Office: For students, staff and faculty of the University of Prince Edward Island.
The Government of PEI maintains a detailed inventory of counselling resources for survivors of sexual abuse/assault, sorted by county and services available.